Chapter 7 - Writing functions in Python, importing a module¶
Until now we have regarded a function as a "black box". We put in some arguments, and we get a return value (or possibly a side-effect like output) that is produced by the function gnomes.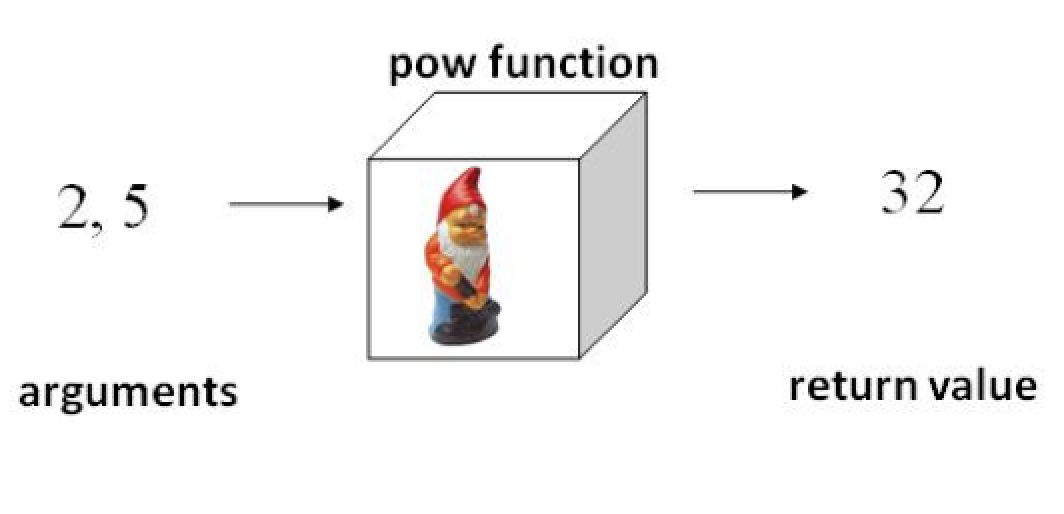 Now it is time for us to go inside the black box and learn how to write our own functions in Python.