Lab 4 - Let's get Functional!¶
In this short lab, we will be reviewing how to write our own functions in Python. The exercises are based on Chapter 7 of There Are Eels in My Hovercraft. If you have not read that chapter yet, you should review it now and try out the code examples.
Part 1: Writing Our Own Functions¶
Let's look at structure of a function. Here is an illustration from Chapter 7 showing the basic structure of any function: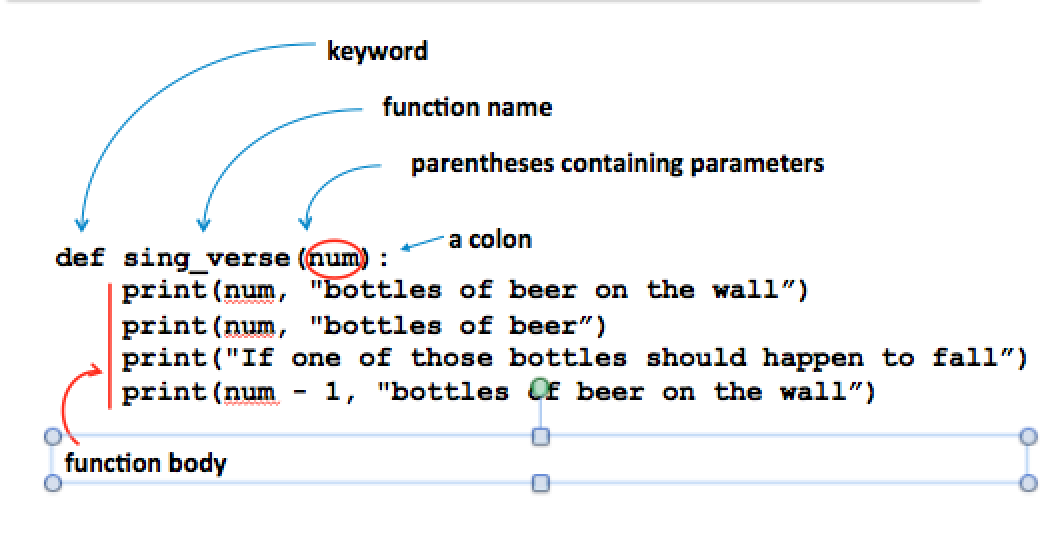 A function is just a block of code (the function body) with a name attached to it (such as sing_verse) so that we can call the function to perform the block of statements. The function definition doesn't do anything until we call it.
Step through the code below using codelens. Notice that the first statement executed is sing_verse(99). Calling the function causes the interpreter to go and execute the body of the function. When it reaches the end of the function body, it returns to point where it was called, and proceeds with the next line of code.